uTAFS Ubuntu Installation
​Click "search" button for entering Terminal in Ubuntu.

Enter "terminal" to the search bar.
On Terminal screen, enter "sudo apt-get update" command and wait a few seconds untill the procedure ends.

Go on with the "sudo apt-get install lib32stdc++6 lib32z1 lib32z1-dev" command. Sometimes system may need accaptance to go on, please hit "enter" to finish the procedure.

After clicking the link, first click "Save File" then go on with "OK" button.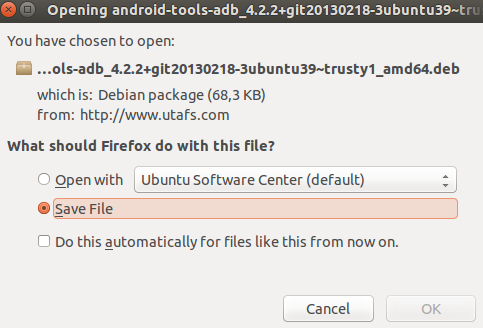 Click the downloaded file for opening the installation screen.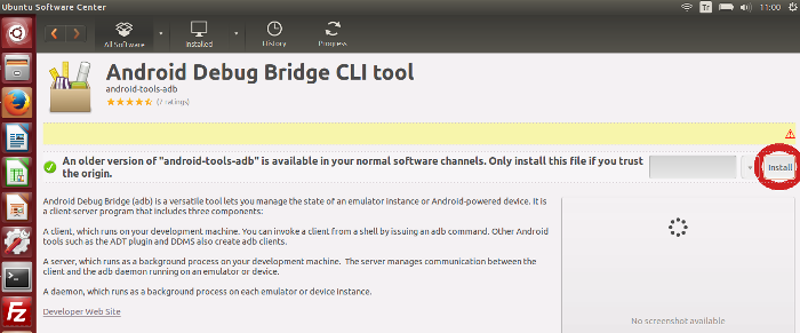 When installation is completed, right click the link udev.py and go on with "Save link as".
Download and save the file in any folder you want.
On Terminal, go to the folder where the file is downloaded with "cd" command. (In this example the file is downloaded to  /home/koral/Downloads folder)
You may check the path of udev.py with the command "ls".

As you run the program using "sh udev.py" command, your Ubuntu user password will be requested.
After entering the password, the program will execute.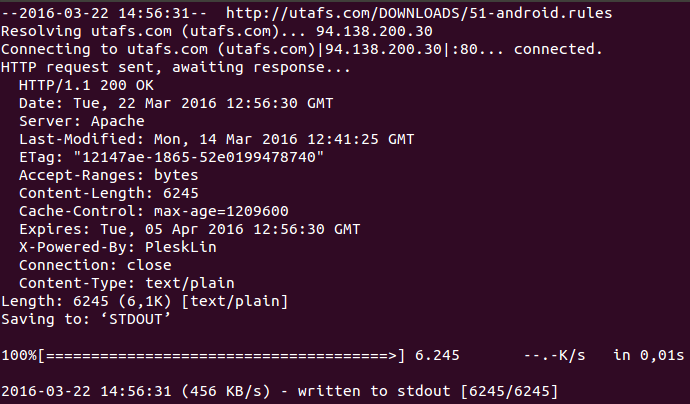 Now the system is ready for uTAFS' installation.
Run the program by clicking uTAFS file on your computer.
Click "Install" on the next screen to complete the procedure.
* During the installation, in some steps, system will ask for your Ubuntu User Password. Please enter it and go on with the procedure.